Welfare related websites for Defence Personnel and their kin are here.
No more searching the web to find what you need.
Air Force Naval Housing Board (AFNHB)
The Air Force Naval Housing Board (AFNHB) as a Service Welfare Body is committed to serve the housing needs of the Naval and Air Force community purely on 'No Profit No Loss' basis.AFNHB generally constructs two categories of dwelling units, one for the officers category and the other for airmen / sailors category of Air Force and Navy.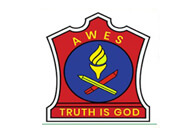 Army Welfare Education Society (AWES)
Is an umbrella organization co-ordinates the functioning of the school system and professional colleges of the Indian Army. Realising the importance of children's education as a major welfare activity.
From a modest 20000 students population in 1987, APSs have grown to a mammoth systems with a students strength of approximately 2.3 lac and 8500 teaching staff. On an average 5000 students are added every year.
Army Welfare Housing Organization (AWHO)
AWHO has given HOMES to those fighting and serving in insurgency areas and inhospitable terrain. Time is a scarce commodity for the serving soldiers and often their own welfare/personal affairs take a back seat in combating their problems. AWHO remains dedicated in it's mission to provide structurally sound, economically viable and functionally efficient dwelling units to the desirous serving/retired members of the Army and their widows on 'NO PROFIT NO LOSS' basis in the selected popular stations. Endeavour of AWHO has always been to deliver good quality construction with environment friendly ambiance to its allotters.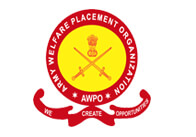 Army Welfare Placement Organization (AWPO)
AWPO, a welfare and non profitable organization providing jobs to Veterans, Veer Naries and their wards since 1999. More than 1.5 lakhs personnel are registered and 35-40% placement achieved. It has all India reach with 18 x Regional Offices and 48 x Army Welfare Placement Satellite Nodes (AWPSNs). AWPO has exclusive web portal exarmynaukri.com for online activities and to meet prospective employers manpower requirement with a updated and dynamic database. options are available from Microsoft, and which options make sense for businesses to invest in. This set of exams is for students who are exploring a career in artificial intelligence, data science, and cloud computing. 
Army Wives Welfare Association (AWWA)
Army Wives Welfare Association or AWWA for short is an association that works for the welfare of the spouses, children and dependents of Army personnel. It is aptly called the invisible hand that shapes the punch of the Indian Army. Since its inception AWWA has grown in its scope and reach and today it stands proud as one of the largest NGOs in India.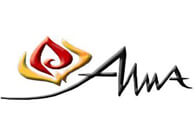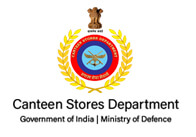 Canteen Stores Department (CSD)
The Canteen Stores Department, (CSD), is a solely owned Government of India Enterprise under Ministry of Defence and has its depot in all major military bases operated by the Indian Armed Forces.CSD sells a wide variety of products like household provisions, kitchen appliances, alcoholic drinks, cars, and sports equipment. Though originally meant exclusively for active and retired members of the Armed Forces personnel.Generally, these goods are procured by CSD in bulk, and sold at concessional rates (without taxes), compared with retail prices.
Controller General Of Defence Accounts (CGDA)
Defence Accounts Department (DAD) functions under the administrative control of Ministry of Defence and is headed by Controller General of Defence Accounts.The mandate given to the DAD is broadly audit, financial advice, payment and accounting of all charges pertaining to Armed Forces, including bills for supply and services rendered and for constructions and repair works, pay and allowances, pension etc. of Defence Personnel and Civilians, audit of cash and store accounts of all organizations under Ministry of Defence, viz. Army, Navy, Air Force, Indian Coast Guard, Border Roads Organisation (BRO), Ordnance Factories, Director General of Defence Estates (DGDE), Defence Research and Development Organisation (DRDO) etc, maintenance of manufacturing accounts and store accounts of Ordnance Factories and manufacturing accounts of Naval Dockyard.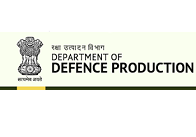 Department of Defence Production
The Department of Defence Production, set up in November 1962 with the objective of developing a comprehensive production infrastructure for the defence of the nation, has, over the years, established wide ranging production facilities with the help of Defence Public Sector undertakings and Ordnance Factories. The department deals with the indigenization, development and production of Arms, Ammunitions and Defence equipment – both in the public and private sectors to achieve self-reliance for the Armed Forces of India. The products include arms and ammunitions, armoured vehicles, fighter aircraft and helicopters, warships, submarines, missiles, electronic equipment, earth moving equipment, special alloys and special purpose steels.
Department Of Ex-servicemen Welfare (DESW)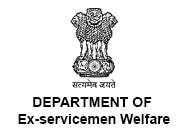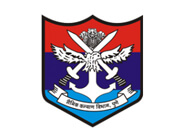 Directorate General Resettlement (DGRI)
The Directorate General Resettlement (DGR) is an Inter Service organization functioning directly under the Department of Ex-Servicemen Welfare (Ministry of Defence). In order to maintain a youthful profile of the Armed Forces, approximately 60,000 service personnel are retired/released every year at comparatively young age. Majority of the service personnel at the time of retirement are at an age where they have numerous unfinished domestic responsibilities, which necessitate their taking up second occupation. DGR assists Ex-Servicemen to train and acquire additional skills with a strong emphasis on evolving requirement of corporate and industry and facilitate their resettlement through a second career.
Ex-servicemen Contributory Health Scheme (ECHS)
An established a medicare system which could provide quality medicare to the retirees of the Armed Forces. This is a comprehensive scheme for Ex-servicemen pensioners and their dependants who were only entitled for treatment in service hospital are now authorised treatment, not only in service hospitals, but also in those civil/private hospitals which are specifically empanelled with the ECHS.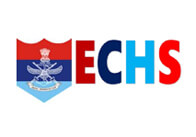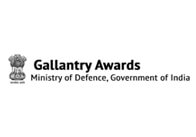 History defines gallantry as commanded respect and appreciation. The concept of emancipation of the brave is recognized in our Epics too. Sacrifice of life on the battlefield was considered glorious. The art of appreciating the brave and gallant is not new .Recognition of bravery has always been a very prestigious affair. Independent India saw the introduction of awards such as ParamVir Chakra, MahaVir Chakra, Ashoka Chakra, Shaurya Chakra etc.
The Indian Air Force, similarly, aims to overwhelm the adversaries with application of aerospace power in defence of the nation. Indian Air Force is headquartered in New Delhi. For effective command and control, the IAF has seven command, under which there are different stations and units located at various places throughout the country. The organization's chart shows the establishment of the Indian Air Force at a glance.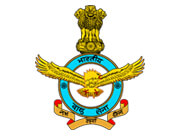 Indian Air Force Placement Cell (IAFPC)
IAF Placement Cell was established at Air Force Record Office, New Delhi in the month of Jun 2007, by merging erstwhile placement cells at Air HQ and AFRO. Subsequently, on formation of Dte Air Veterans in Sep 2012, IAF Placement Cell was brought under the admin and functional control of DAV at Air HQ (SP). An IAFPC website (www.iafpc.co.in) has been launched in Jul 2008. The motto of IAF Placement Cell is to offer maximum job opportunities to future retirees and air veterans as a second career. The cell assists retired and shortly retiring officers as well as warrant ranks and below to search suitable jobs in the corporate world.
The Indian Army is the land-based branch and the largest component of the Indian Armed Forces.. The units and regiments of the Indian Army have diverse histories and have participated in a number of battles and campaigns around the world, earning many battle and theatre honours before and after Independence. The primary mission of the Indian Army is to ensure national security and national unity, to defend the nation from external aggression and internal threats, and to maintain peace and security within its borders. It conducts humanitarian rescue operations during natural calamities and other disturbances. It is a major component of national power, alongside the Indian Navy and the Indian Air Force.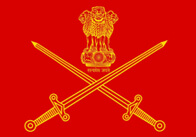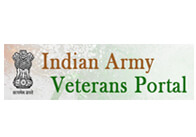 Indian Army Veterans (IAV)
The Veterans Cell was raised in April, 2013 as a single window for the redressal of veterans' issues and aspirations at Army HQ level. Since then, its role and charter has expanded considerably, to include matters beyond the usual pension and welfare related issues. It does not only interact with the line directorates and welfare societies at the AG Branch, but also with other directorates, state governments, skilling agencies and placement partners across the country. These enhanced functions required the scaling up of the Army Veterans Cell into the Directorate of Indian Army Veterans (DIAV) at the AG Branch. 
Indian Military Review (IMR)
Indian Military Review (IMR) is a monthly Indian defence magazine. It covers topical and contemporary issues of national defence and security, international and domestic conflicts, emergency, terrorisms, armed forces modernization, military technology, defence expenditure, research, procurement, paramilitary forces, military history and so on. IMR Media Pvt Ltd (part of the IDYB Group) publishes the Indian Military Review (IMR) monthly magazine, DQ Defence Quarterly and the ever popular Indian Defence Yearbook (IDYB). The company also organises quality defence conferences, seminars and exhibitions in India. Editors and Consulting Editors are usually from Indian Defence and the meda. IMR has a partnership with Defence News USA. Reports and analyses from Defence News are published in a dedicated section of IMR every month, giving readers the advantage of Defence News' worldwide resources.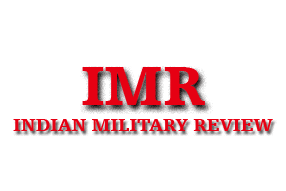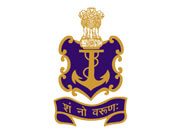 The primary objective of the navy is to safeguard the nation's maritime borders, and in conjunction with other Armed Forces of the union, act to deter or defeat any threats or aggression against the territory, people or maritime interests of India, both in war and peace. Through joint exercises, goodwill visits and humanitarian missions, including disaster relief, Indian Navy promotes bilateral relations between nations.
This website helps you in joining the Indian Army as an Officer or Junior Commissioned Officer or, as an Other Rank depending on your qualification and aptitude. You can click "Officer Selection" in case you want to join as an Officer or Click "JCO / OR Enrolment" in case you want to join in this category.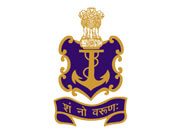 Join The Indian Navy (JIN)
As compared to other professions in the civilian world, the Indian Navy has a great deal to offer to young men and women. Check your eligiblity to join the Indian Navy as an officer / sailor, locate Recruitment Centers, dates of upcoming Recruitment Rallies, etc.
Kendriya Sainik Board Secretariat (KSBS)
KendriyaSainik Board is the apex body of the Govt of India, which formulates policies for Resettlement and Welfare of Ex-Servicemen and their dependents. The Board has Hon'bleRakshaMantri as its President and other members in the Board, which include Minister of Central Govt besides the three Services Chiefs, Senior Govt Officials, retired officers, ladies, and retired JCOs. The Board meets to review outstanding issues related to resettlement and welfare of Ex-Servicemen and considers new concessions and schemes. The Secretariat of KendriyaSainik Board is headed by a serving officer of the rank of Brigadier or equivalent from the Navy / Air Force.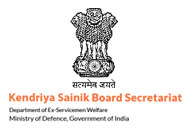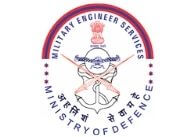 Military Engineer Services (MES)
The Military Engineer Services (MES) is the premier construction agency and one of the pillars of Corps of Engineers of the Indian Army which provides rear line engineering support to the Armed Forces. It is one of largest construction and maintenance agencies in India. It is responsible for creating the strategic and the operational infrastructure other than major roads, as also the administrative habitat for all three Services and the associated organisations of the Ministry of Defence. It has Pan India footprint to provide engineering support to various formations of Army, Air Force, Navy and DRDO. For this, the MES has over six hundred stations spread across the main land and the island territories of India. MES is a military organisation but has both Army and Civilian component of officers and other subordinate staff.
The principal task of the Defence Ministry is to obtain policy directions of the Government on all defence and security related matters and communicate them for implementation to the Services Headquarters, Inter-Services Organisations, Production Establishments and Research and Development Organisations. It is also required to ensure effective implementation of the Government's policy directions and the execution of approved programmes within the allocated resources. Ministry of Defence comprises of five Departments viz. Department of Defence (DOD), Department of Military Affairs (DMA), Department of Defence Production (DDP), Department of Defence Research & Development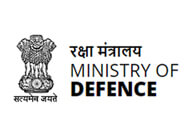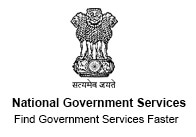 National Government Services (NGS)
This is the Government Services Portal of India, developed with an objective to enable a single window access to services.
National War Memorial (NWM)
The National War Memorial is a structure built to commemorate the fearless heroism of Indian soldiers. Serene Monument honouring the Indian Armed Forces with names etched on walls surrounding an obelisk. The National War Memorial was inaugurated onFebruary 25, 2019 by the Prime Minister near India Gate, New Delhi. It has been built as a tribute to the soldiers killed during the Indo-China War in 1962, the Indo-Pak Wars in 1947, 1965 and 1971, the Kargil Conflict in 1999, and the Indian Peace Keeping Force Operations in Sri Lanka.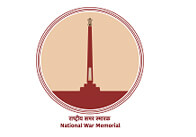 Principal Controller of Defence Accounts (PCDA)
Office of the Principal Controller of Defence Accounts (Pensions), Allahabad is one of the offices of the Defence Accounts Department under the Ministry of Defence, with the office of the Controller General of Defence Accounts, Delhi Cantt as its Headquarters. It is responsible for the grant, payment, audit and adjustment of all claims of pensionary awards of Defence Services Personnel (except retirement/death benefits of Air Force and Navy personnel) and civilians of the three Services including those of the Defence Accounts Department, GREF, COAST GUARD, MNS (local), NCC Officers, Departmental Canteens and Statutory Canteens and their families. 
Retired Officers Digital Records Archive (RODRA)
The aim was to establish an interface between the custodian of officers' Records i.e AG/MP 5&6 and veteran officers/Next of Kin (NOK) and to create a digital data repository in order to address documentation/pension related grievances and update on relevant policies.Some of the facilities extended to veterans through website are updation of records. Registration and tracking of documents/ pension related grievances. Communicating with veteran officers/ NOK on various issues.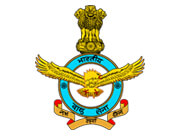 Sainik Rest House 2020 (SRH)
The Ex-Servicemen community including the Ex servicemen, their widows and dependents are often required to visit their respective ZilaSainik Board/ RajyaSainik Board for various purposes.The need for a decent and affordable accommodation to stay for a short duration at these locations. For this purpose, a large number of Sainik Rest houses are constructed at various places throughout the country. The land is provided free of cost by the State Government/UT and its maintenance is the responsibility of the respective State Govt/UT. These Rest Houses are being maintained by the concerned Rajya/ ZilaSainik Boards.
SainikSamachar had started as FaujiAkhbar, as a Urdu weekly.The magazine turned into a fortnightly on April 4, 1954 and was rechristened as SainikSamachar.Published by the Directorate of Public Relations (DPR), Ministry of Defence, the magazine is now brought out in 13 different Indian languages viz., Assamese, Bengali, Hindi, Gujarati, Kannada, Malayalam, Marathi, Oriya, Punjabi, Tamil, Telugu& Urdu including English.