It is the Dream of every Parent to see
their Child doing better than them...
Upto 40% Discount for Defence People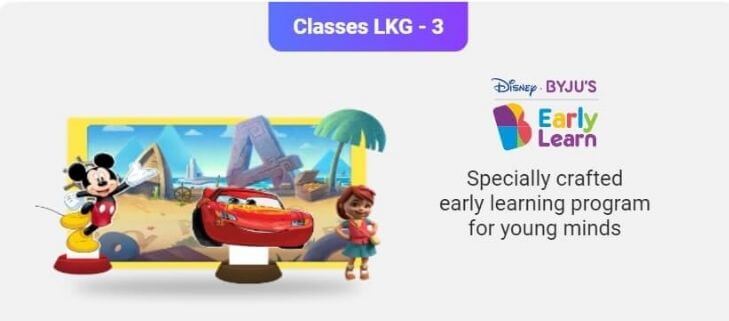 BYJU'S EARLY LEARN
( LKG - Class 3 )
BYJU'S has created a really fun and engaging way to teach young students using interactive media, worksheets, games, and many such resources. It acts as a great supplement to the regular curriculum of the child, as it clears a lot of doubts the child may have during classes.
BYJU'S K10 PACKAGE
( Class 4 - Class 12 )
BYJU'S Twin platform consisting of the Learning App and the Online Tutoring Program covers all the aspects that are required by the child to have a clear understanding of concepts and a strong foundation for vital subjects especially Maths and Science.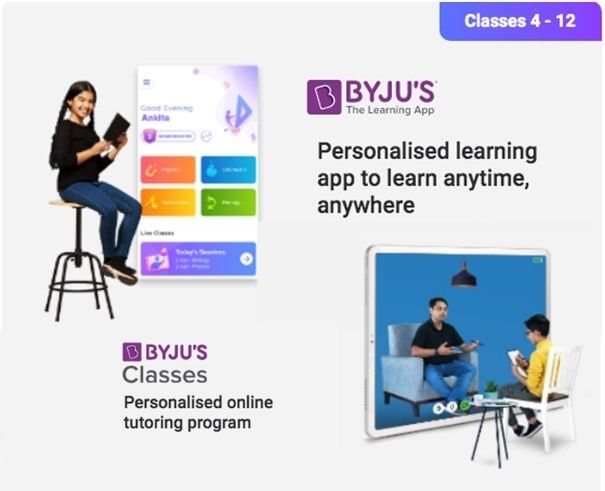 SPECIALISED CLASSES
(JEE/NEET & IAS)
BYJU'S has curated specialized study and preparation of highly competitive and tough exams such as JEE/NEET and IAS. These packages render the student with cutting-edge knowledge and information required for clearing such exams.
Microsoft Office Specialist Program (MOS)
The Microsoft Office Specialist Program provides industry-leading assessments of skills and knowledge through our new project-based testing, giving students and professionals real-world exercises to appraise their understanding of Microsoft Office. This guarantees that every certified user has demonstrated the ability to command the full features and functionality of Microsoft Office, preparing them for future academic or workforce opportunities.