Upskilling is the only way to keep pace with your own career as well as support the education of your child
Catering is a business that has become very popular, especially for those who love to cook and plan parties. From weddings, to showers, to business parties, catering is a home-based business that gives the caterer an exciting and creative career. In this introductory course, you will learn how to put your cooking and party planning skills to work. Learn the fundamentals of the catering business, how to cook for large crowds, organize your kitchen, manage your time, and work with clients. The course focuses on cooking skills every caterer needs, with an introduction to the business side of catering. You'll also receive many unique and tested recipes that you can use to jump-start your business. Build
Mastering Your Digital SLR Camera
Learn the basic features of a DSLR camera
Gain hands-on experience using lenses effectively
Learn to use exposure, focus and metering controls
Learn to manage shutter speed and control ISO settings
Understand how to shoot photos in manual mode
Master difficult shooting situations, such as fast-action photography
Secrets of Better Photography
Learn the fundamentals of photography and improve your skills
Gain an understanding of how equipment affects results by considering aspects such as shutter speed, aperture, depth of field, and resolution
Acquire the knowledge necessary to improve the composition, light, and shadow of your photos
Explore photography techniques associated with moving subjects and photojournalism
Learn digital editing techniques that can enhance your photography and expand its applications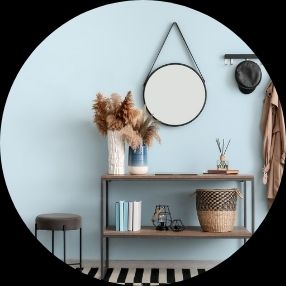 Introduction to Interior Design
Are you a creative person with an eye for design? If so, this course will show you how to transform plain living spaces into beautiful and functional rooms. Interior design takes training as well as talent, and these lessons will give you the know-how you need to design a room from floor to ceiling. You'll delve into color theory, industry trends, spatial arrangements, floor plans, traditional and modern interior design ideas, and other basics. In addition, you'll explore a range of careers in interior design and get insider tips for entering this exciting field.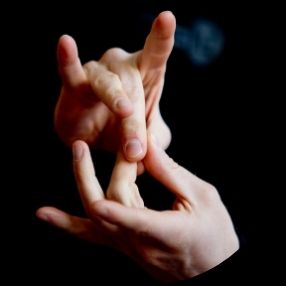 Discover Sign Language will teach you how to sign basic phrases and complete sentences and how to put it all together, allowing you to introduce yourself and start a conversation. Along the way, you will learn signs for colors, numbers, locations, family, and the activities you like to do. Throughout the course, you will learn by watching videos that demonstrate how to make the signs and how to incorporate facial expressions to communicate in this beautiful language. This course is taught using the best practices of the industry with a minimum of audio support. Throughout it, you will be immersed in silence, which will help you gain an understanding of the perspective of Deaf people and sign language.
Drawing for the Absolute Beginner
If you've always been interested in drawing but don't really know how to get started, then this is the course for you. Gain a solid foundation and understanding of the basics of drawing and become the artist you've always dreamed you could be! You'll become intimately familiar with paper types, drawing styles, rendering techniques, and the basic principles of perspective, layout, design, lighting, volume, and space. If you have an interest in learning what it's like to draw or would love to increase your current knowledge in the field of art and illustrating, then this course aims to fulfill all of your needs.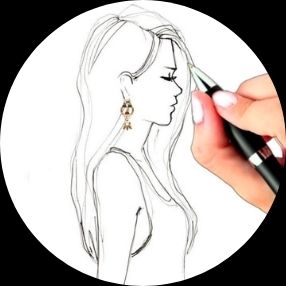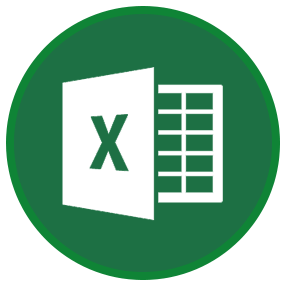 Microsoft Office Specialist Program (EXCEL)
Microsoft Excel is the industry standard spreadsheet program used for data calculations, analysis, visualization and much more. It can be programmed to access data from external databases and is an excellent tool for data modeling, statistics and financial calculations with built-in functions to quickly and easily perform common tasks. Proficiency in Excel is typically required for accounting, business analytics, data analysis and statistics jobs.
Microsoft Office Specialist Program (POWERPOINT)
Microsoft PowerPoint is a professional presentation program that allows the user to create "presentation slides" that can be displayed on the computer screen or through a projector that is plugged into the computer. A PowerPoint presentation is a good way to convey pieces of information, usually in the form of an outline, to a large audience. Generally, PowerPoint presentations are appealing to users because they are easy to create and edit and generally small enough to fit onto a CD or a USB Jump Drive. Therefore, a user does not have to carry around any slides or slide projector, and, if necessary, can make any last-minute changes to the presentation.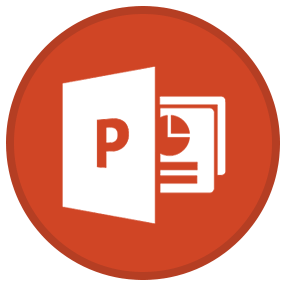 Microsoft Office Specialist Program (WORD)
Microsoft word is an application software packaged with Microsoft Office and now you can also get it with Microsoft 365 subscription. It is developed by Microsoft Inc. Microsoft is an American multinational technology company and Microsoft Word is word processing software for personal and business use. Microsoft Word is used to create, edit, print, and share professional-looking documents such as newsletters, applications, forms, templates, business cards, letters, paper, reports, and booklets by using Microsoft Word. And you can also transform documents into web pages and send them as newsletters to your email subscribers and or share them with social media followers.
Introduction to Photoshop CC
Photoshop is a widely used graphics editing program created and published by Adobe for Mac OS and Windows. Photoshop is basically a raster-based image editor that can edit and compose raster images in multiple layers and supports features such as Masking, Alpha compositing, Image wrapping tools, fluid camera rotation, and file display tools, and much more advanced tools and features. The most basic version of Photoshop came in the year 1988. Thomas and John Knoll developed it. Since then, this powerful application has been upgraded and updated with more advanced and robust set tools and commands. The latest being the Photoshop CC version which is a part of the Adobe Creative Cloud branding. Moreover, Photoshop is teamed with other software such as Adobe Bridge,  Adobe Fireworks,  Adobe Camera Raw,  and many more.