You have acquired the skill and the experience...
a little bit of fine tuning will let you take the outside world head on
PROJECT MANAGEMENT INSTITUTE(PMI)
Project Management Institute (PMI) is the world's leading professional association for a growing community of millions of project professionals and changemakers worldwide.
As the world's leading authority on project management, PMI empowers people to make ideas a reality. Through global advocacy, networking, collaboration, research, and education, PMI prepares organizations and individuals to work smarter in an ever-changing and dynamic world.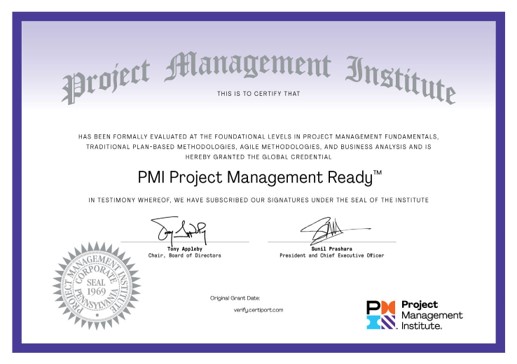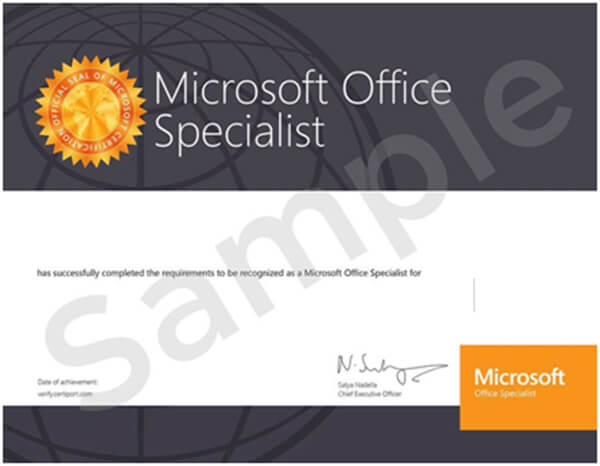 Microsoft Office Specialist Program (MOS)
The Microsoft Office Specialist Program provides industry-leading assessments of skills and knowledge through our new project-based testing, giving students and professionals real-world exercises to appraise their understanding of Microsoft Office. This guarantees that every certified user has demonstrated the ability to command the full features and functionality of Microsoft Office, preparing them for future academic or workforce opportunities.

Learn the basics of the latest emerging technologies and how they are being applied across various industries today.
Learn about different industries and how they are leveraging technology :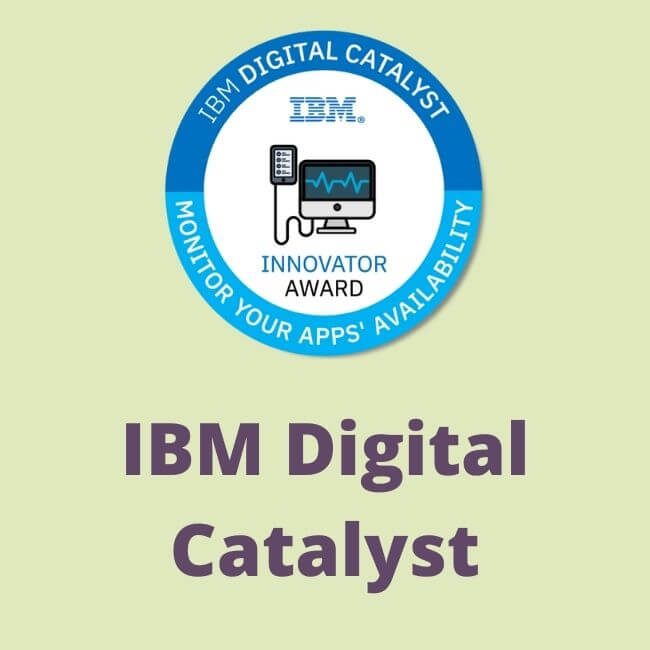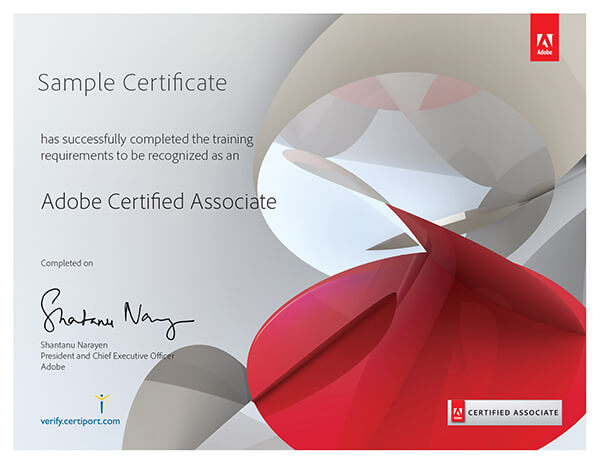 Adobe Certified Professional (ACP)
The future belongs to those who create. Whether it's to inform, persuade, entertain, or inspire, success in the digital age means communicating in visually rich and
interactive ways. With a firm grasp on the world's most powerful creative tools, Adobe Certified Professionals are ready to make their mark.Adobe Certified Professional is the industry-recognized certification that demonstrates mastery of Adobe Creative Cloud software and must-have knowledgefor digital media careers. Each exam is integrated with an Adobe application and designed by experts, allowing for an authentic assessment of job-ready skills.
Autodesk Certified User (ACU)
The Autodesk Certified User (ACU) certification is an industry-recognized credential that can effectively start students' careers as designers, engineers, and makers. It enhances students' higher ed applications and resumes by providing the evidence of competency and proficiency. The certification is an excellent way for students with about 150 hours of real-world Autodesk software experience to validate their software skills. Earning this level of certification while in school will give students confidence as they continue to master Autodesk products and pursue professional-level certification in the future.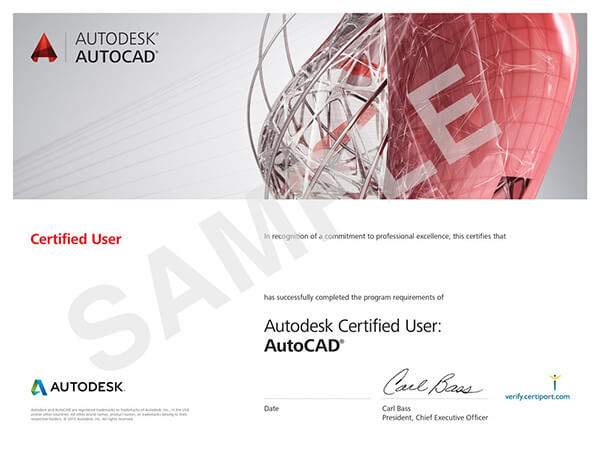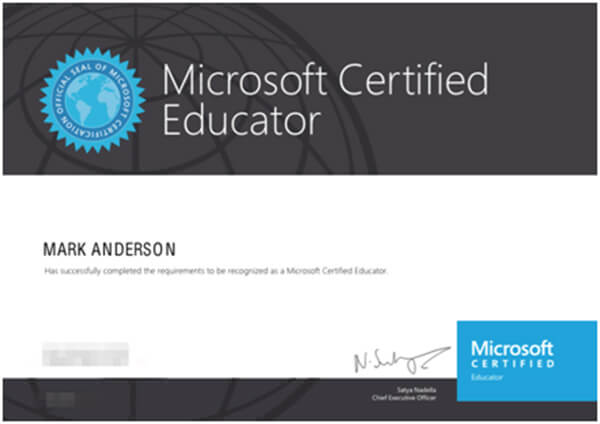 Microsoft Certified Educator (MCE)
The Microsoft Certified Educator Program certification represents a valid and reliable way to measure the effectiveness of your investment in ICT and professional development. Educators holding a Microsoft Certified Educator certification have the tools and skillsets to break though limitations of geography and resources, and begin to apply their knowledge to provide a customized learning experience for their students using technology. their digital platform that makes a measurable impact with an Internationally Recognized Certification!
Microsoft Certified Fundamentals(MCF)
The pathway to AI, Data Science, and Cloud Computing.
The Microsoft Certified Fundamentals exams are the pathway to fully understanding what cloud computing is, what options are available from Microsoft, and which options make sense for businesses to invest in. This set of exams is for students who are exploring a career in artificial intelligence, data science, and cloud computing. With the usage of big data and artificial intelligence on the rise, the demand for data scientists is not being met—and the gap is widening.around them through their digital platform that makes a measurable impact with an Internationally Recognized Certification!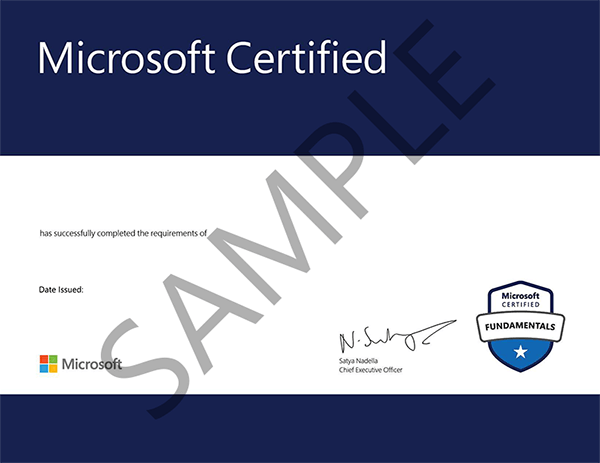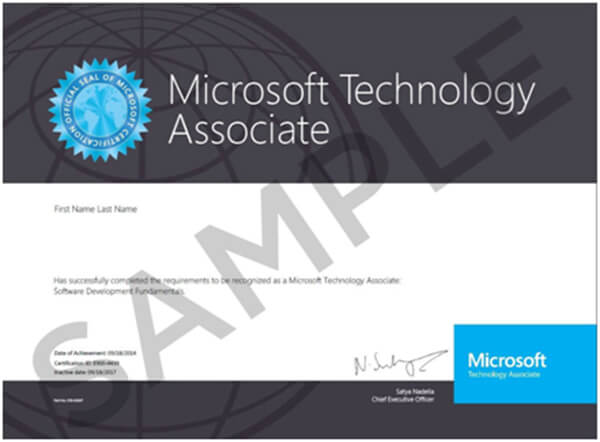 Microsoft Technology Associate (MTA)
MTA makes it easy for schools to deliver technology education through a simple, convenient, and affordable suite of entry-level certification exams.The MTA certification program is good for educators and students, as well as their institutions.Educators are empowered with easy-to-use Internet-based testing, students get the opportunity to earn a Microsoft certification right in the classroom, and institutions stand out as innovative technology curriculum providers.